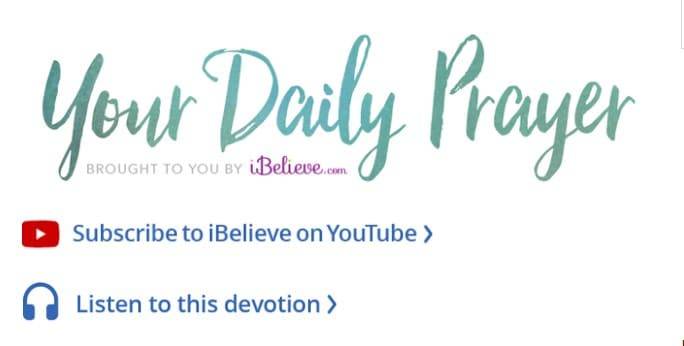 Your Daily Prayer for 17th November 2021 | A Prayer of Gratitude for Life's Blessings
Welcome to Today's Daily Prayer for Wednesday 17 November 2021. May the Lord hear and answer you as you pray. God bless you! Kindly share with other people.
DAILY PRAYER FOR 17 NOVEMBER 2021 WEDNESDAY
TOPIC: A Prayer of Gratitude for Life's Blessings By Kristine Brown
Ever feel like you wake up each morning to more problems? Like they're waiting for you to open your eyes, so they can grab all your attention at the start of your day? Problems can consume us. Steal our energy. But in the process of handling the many issues that come our way, we may not realize the effect they have on our attitudes.
Focusing on life's issues can lead to frustration, discouragement, or even hopelessness. One way to ensure that problems don't overshadow the blessings in our lives is to give thanks. Dealing with one problem after another leaves me with a scarce gratitude list. But I can always find things to fill that list, even when my life seems filled with problems.
Your Daily Prayer 17th November 2021 | Wednesday
"…give thanks in all circumstances; for this is the will of God in Christ Jesus for you." 1 Thessalonians 5:18 ESV
We're familiar with that old saying, "Count your blessings." It's something many of us learned at a young age. Yet, how often do we stop and proclaim the things we are thankful for? Especially in today's world, where complaining and arguing have become a way of life?
Paul gave the church at Thessalonica guidance to help them live abundant and fruitful lives through any circumstance they encountered. He encouraged them to "give thanks in all circumstances…" (1 Thessalonians 5:18 ESV) Yes, there would be trials and challenges, but Paul had learned the power of gratitude. He knew this valuable truth. In the worst times of life, we can still discover the peace and hope of Christ by counting our blessings.
It's easy to let thoughts about everything going wrong drown out the many things going right. But it only takes a moment to find something we're thankful for, however small it may seem. A simple pause to thank God for that one thing in the midst of challenges can change our outlook from discouraged to hopeful. Let's begin with this prayer of gratitude for life's blessings.
Dear Heavenly Father,
Thank you for the blessings in my life. I confess that I haven't stopped to give you thanks for the many ways you have blessed me. Instead, I've let problems take over my attention. Forgive me, Lord. You deserve all the gratitude I can give and so much more.
Each day seems to bring more problems, and the more I focus on them the more discouraged I become. Your Word teaches me the value of gratitude. In Psalm 50:23, you proclaim, "The one who offers thanksgiving as his sacrifice glorifies me; to one who orders his way rightly I will show the salvation of God!" Help me remember this amazing promise and make gratitude a priority in my life.
Starting each day giving thanks to you for life's blessings will renew my attitude toward any problems that happen. Gratitude is a powerful weapon against discouragement and hopelessness. Strengthen me, Lord, to resist distractions and focus fully on your goodness. Thank you for the greatest gift of all, your son Jesus Christ.
In his name, Amen.
Thanks for reading Your Daily Prayer for 17th November 2021 | A Prayer of Gratitude for Life's Blessings.
Our Daily Bread Devotions 17th November 2021 | Accepted and Approved